This life: It's so much bigger than you!
Any one ever been involved in a task, a job, an assignment and you knew so deeply in your heart you were suppose to be doing it, but you wish it wasn't so?
Or is just me. 🤷🏾🤷🏾🤷🏾
Ok, how about this analogy. You know how kids hate eating vegetables, right? And the parent has to beg and plead and say, "come on Johnny you can eat it; vegetables are good for you! It will make you big and strong." The kid knows he/she should eat the vegetables but just does not want to, and it's not because the vegetables are bad or anything.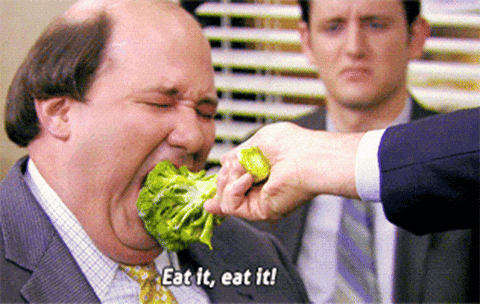 So, to be very honest with y'all. I know so so deeply in my heart God has called me to the field of medicine and to do ministry simultaneously. As to how exactly all that will look...well 🤔🤔 that's the million dollar question. But, y'all. I have always told myself, legit after doing medicine for about 10-15 years, I'm outttt!! 🏃🏾‍♀️💨 ✌🏾✌🏾 Peace! Where am I going "outttt" to, that I don't even know. Smh 🤦🏾‍♀️
Don't get me wrong, I love working with patients and ya girl gives good care. It's honestly like making a new friend every day I meet someone new in my clinic. And I am a great surgeon in the operating room. I believe it all comes somewhat easily for me. But, for some reason I have made up in my head when my retirement day will be.
But what ya girl loves doing is blogging and writing, making and editing videos, interviewing people, etc, etc; basically I like yapping my big mouth in audio or visual forms.
So I've made an executive plan that in 10-15 years Ima stop X and continue Y. And God always tell me, "Oh really?? 🧐 So who helped you with this plan?"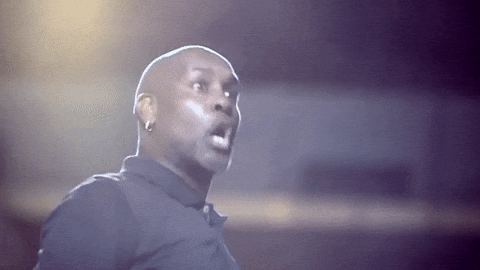 And I tell Him hitting my chest proudly, "Me, myself and I! " 😒🙄🙄🙄
Side note: Me and God's conversations are very interesting. I am a bit of a stubborn child and God is a straight G and sometimes even straight gutter when he talks to me. Lol 😹
So anyway, as you all have seen I've taken a little hiatus from blogging, which is something I love doing. Part of the hiatus was God's leading. I was finishing up OBGYN residency, studying for my OBGYN board exams and planning 2 wedding celebrations. And I found myself working all day of things for the blog and God just told me, "Sis, please put a pause to this so we can finish up your training in excellence. Thanks."
But the second part of my hiatus was more self-induced. I just could not blog for some reason. And the day before my birthday (it was at the end of last month), I received revelation on why.
So my husband and I were praying. And I was lead to read Colossians 3:23-24. And it says:
Whatever may be your task, work at it heartily (from the soul), as [something done] for the Lord and not for men, 2 Knowing [with all certainty] that it is from the Lord [and not from men] that you will receive the inheritance which is your [real] reward. [The One Whom] you are actually serving [is] the Lord Christ (the Messiah).
And I literally just broke down crying as my husband just continued to pray over me. And what God told me (and to be honest with you) has been telling me for a while now is that:
My life is not my own. The purpose that He as called me to is not just for me, it's for the saving of many of lives (Genesis 50:20). All the experiences that sum up my life to this point are not just meant to grow me but to grow me in purpose, which is, yes for me, but also all those around me.
And until I decide to be in full alignment with every single part of what He has in plan for my purpose (medicine and ministry), the part that I enjoy (ministry with blogging/writing etc) would not just flow like it use to.
I was so convicted. God pointed out to me that MY plans on retirement from medicine were not only selfish, but an act of disobedience.
See the thing is a lot of Believers think sin is having sex outside of marriage, being in a same sex relationship, lying on your taxes, committing murder. Fine, that may be so, but we should also remember sin is your "seemingly simple" act of disobedience-- your willful act to not write that blog, not start that business, not pay for the persons groceries in the store or to not work at your professional job with all your heart.
Fam, let's not get it twisted. God not only desires our obedience, but He deserves it! Periodt! One, because He ain't no fool and He knows why He is asking us to do something. Okay! 😏 It's to give us hope, life and a future (Jeremiah 29:11). But, it is also for generations and generations to be blessed by that one seemingly simple act of obedience.
Love you all.
Let's walk with Jesus with one act of obedience at a time.
XOXO,
Jenn
Fun Facts about Jenn Jenn
My husband Christian and I had our two wedding celebrations this summer and we had such a good time.
Here is a video from our traditional wedding and some pics from the white wedding ceremony.
Shout out to Beautiful Stories for the beautiful video!!
Shout out to Jema Photography for the lovely photos !!